If you got an error message "you are currently logged in to this account" when switching account on the messenger app, It won't let you log into your another account. Here's how you can fix it when messenger is not letting you switch accounts.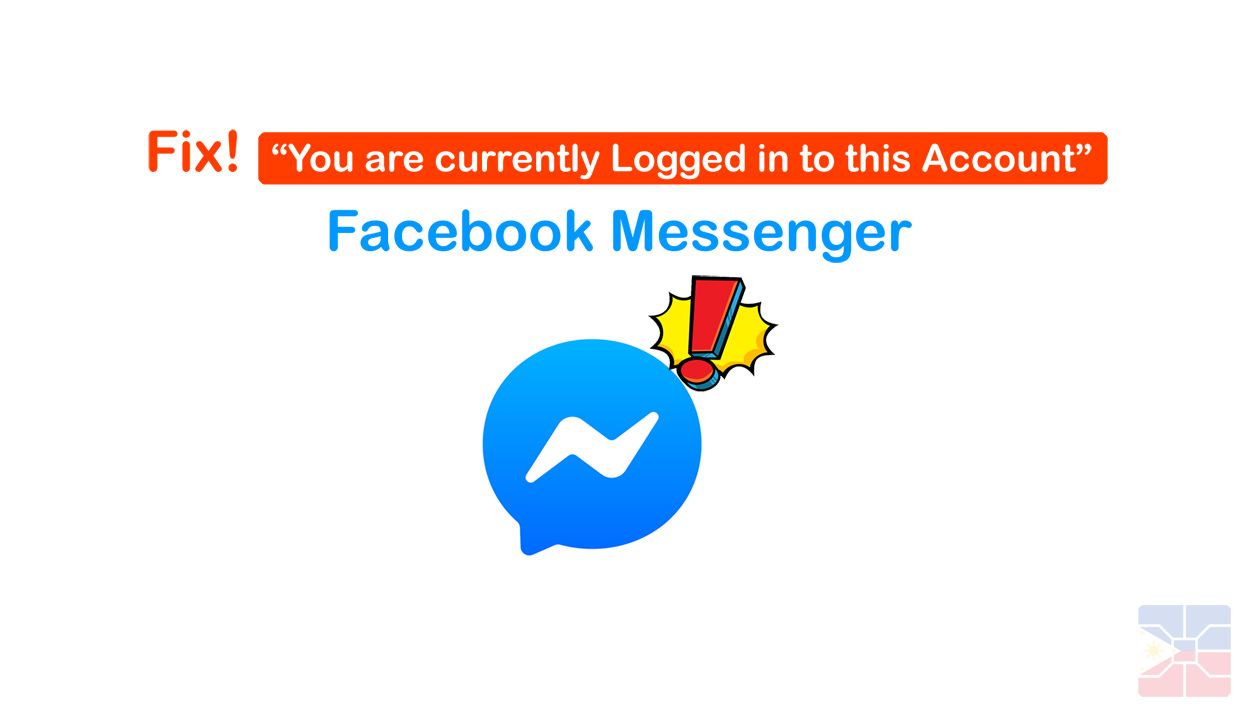 Since more and more work progress in our lives keep us away from home. The social media Facebook is increasingly used by the vast majority of smartphone users around the world. Social media apps are one of the essential thing for socialize and stay in touch with your loved ones. In some of the countries ISPs even offers its users accessing the facebook for free. Thus makes the most people prefer using facebook to contact their family and friends through the messenger app. The facebook messenger app available for android and iOS smartphones. Recently we discovered a glitch on the facebook messenger app that occurs to the messenger app users who are having multiple accounts (2 or more) logged in the app.
Facebook messenger offers all kinds of features that a messaging app must have. In addition to this, the app has more cool features like filters, stickers, games and settings to manage your account. There is an option called "Switch account". Which can be used to login to our second facebook account and able to check messages and even reply to them. You can add multiple facebook accounts as much as you want and switch between the accounts with a few taps and check messages without any hassle. How handy is it?. However, the facebook messenger's switch account feature has a setback on its function. That when we try to switch to another account the app showing error message: you are currently logged into this account.
You are currently Logged in to this Account – What is it?
The bug is starts here, if you are logged into multiple Facebook accounts in the messenger app. When you try switching from one profile to another, after you have tapped the profile name and continue further. You will see a small pop up message that says "You are currently logged into this account" with the only option "Ok". If you choose that the pop up message would disappear, but it will again ask you to continue, if you tap it, you still going to see the same error message again. It will just get stuck in this loop.
If you are also one of those people who got stuck in the said loop? don't despair we techlacarte always figuring out the easy solutions to save you from the bugs found in most of the apps. Without further ado, let's see how to fix the "You are currently Logged in to this Account" error on messenger app for android and iPhone.
---
How to Fix the Error "You are currently Logged in to this Account" on Messenger App
---
We explain how you can overcome with this glitch without going on complicated or longer process like "clear data" of the messenger app or uninstalling and installing it back. Since this could be quite annoying every time you wish to switch between the accounts you need to enter your email and password again. So we recommend you to follow the steps exactly as we shown below and then just forget about this glitch.
Method #1
1. Here are the things you need to do when you see the error message. Select "ok" and then choose the "Continue" option. Repeat it like 3 times. Now follow the steps found below.
2. Tap the "home" button. If there any chat head was left open on the screen. You need to close it by dragging the chat head to the bottom of the phone screen.
3. Open the "Recent apps" window on your phone and close the messenger from there.
4. Now go back to the home screen and open "messenger" app.
5. Tap on your "profile picture > Switch account > choose the profile" you want to switch and then tap continue.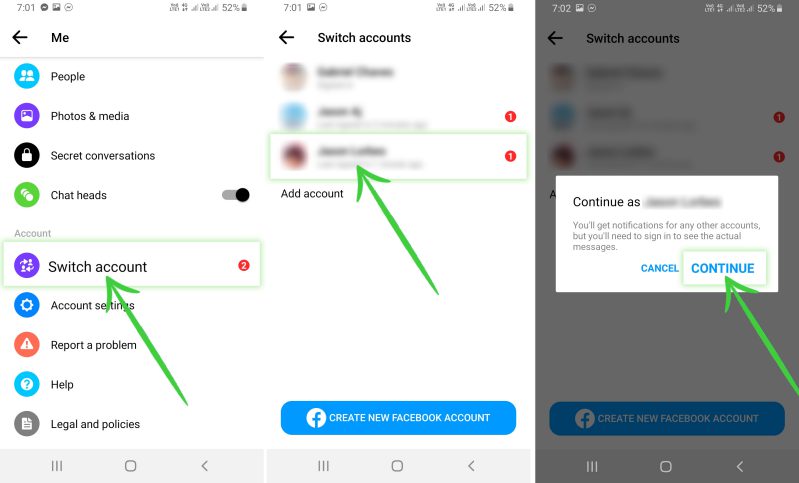 And finally you will be able to switch to another account in facebook messenger without any issue.
Method #2
You have gone through the previously said method and still no luck? Then try force stop, clear cache of the messenger app and try switching accounts. it will work for you.
Now you can stay connected with the friends of all your accounts. In 2019 it's very common that most of us manage two or more facebook for different reasons. Was the fixes that we said in this article helpful to you with address this issue? Did you successfully get rid of "You are currently Logged in to this Account" error on messenger app? Do let us know in the comments section.