Wondering How to Use Telegram without Phone number? you can create your own Telegram Account without SIM Verification with These Top Tier, Free Telegram phone number provider apps and websites that lets you receive SMS Online for free.
Whether you're in need of creating a secondary chatting account for personal or business purposes, it doesn't need to be a necessity that the user must submit their sensitive credentials in order to use such communication service(s), as enforced by many app developers. While some may agree that providing private info, like one's phone number or email, for the sake of keeping crucially-sensitive, personal chats away from prying eyes, or to simply restore backed up data from the account. These merits aren't always essential; at least not for everyone. This includes the infamous Telegram messaging application.
Telegram is one of many chatting services that has over 100 million active users around the world on a daily basis all thanks to it's cross-platform support (iOS, Android, Symbian, BlackBerry OS, Windows, Mac, & Linux) for sending messages & audio files, as well as streaming videos & other content in an anonymous fashion. However, Telegram's requirement for verifying account registration via genuine phone number provision for SMS confirmation code receival ultimately puts privacy-minded people at unease. While it's true that the application no longer uses the provided number after signing up, it's considered to be privacy-invasive as it permits the government or the law enforcement to link the Telegram Account to the identified user.
Can you use Telegram without a Phone number?
As we said, Whenever you sign up for telegram account, you will be asked for enter the phone number and telegram will send you verification code to the phone number that you have entered. Telegram verification code is the form of randomly generated 5 digit numeric letters, which is used to verify by telegram company that you are the actual owner of the number. Unfortunately, you cannot proceed further or login to telegram without verification code. But, actually there is a simple trick that you can use to sign up on telegram with a fake phone number and even pass the verification checkpoints.
So, if you're one of those who'd prefer evading phone-verification for instantly signing up for a virtual, untraceable Telegram account without phone number for the sake of preserving your anonymity, then you've come to the right place. Here you'll be finding various well-reputable, free websites that can provide you with fake phone numbers aimed to receive incoming SMS messages, need to acquire the confirmation code allotted to the entered number for activating your new telegram account.
How to use Telegram without Phone number 2023
1.

Google Voice
This is the simplest of all, yet may not be the most convenient solution to get a free virtual number for telegram. Google Voice is a web-based calling app that provides users with a newly generated phone number, enabling them to make international calls, as well sending & receiving SMS text messages.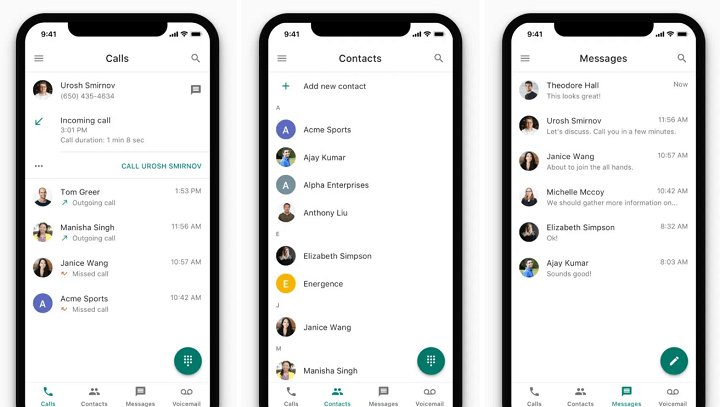 Telegram no phone number
Despite the plethora of features Google Voice has to offer, the only caveat here is that the user must have a personal Gmail account in order to use the service, which could mean exposing their personal account to law enforcement & government entanglements.
As mentioned earlier, this may sound inconvenient to many, but there are ways to create a fake Gmail account, assuming you don't have one, so as to generate yourself a virtual phone number in Google Voice for the sake of verifying your newly registered Telegram Account.
---
2.

Burner
If Google's aforementioned solution is too much of a hassle for you, then you're gonna be comfortable with Burner, which essentially is a mobile application available on Android's Play Store as well as the App Store on iOS.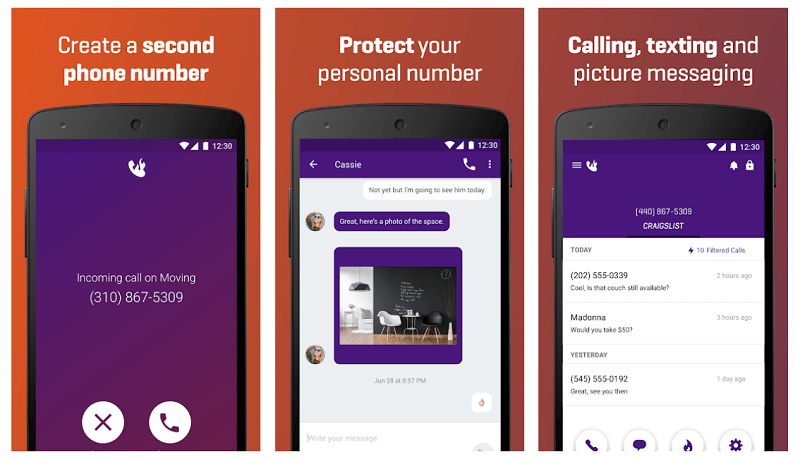 Telegram without phone number 2019
Burner is by far the easiest way to activate your secondary, SIM-free virtual number and a fake number for telegram. What's really interesting with this app is that the generated number is totally encrypted & solely created for the single user, making it totally private where received SMS messages aren't exposed for remote surveillance.
Other cool features involve making & intercepting calls, sending & receiving SMS messages, all masked & left with no trace. Despite the fact that some users have reported that the app doesn't ring when getting calls in certain countries. Nonetheless, it sticks to its main core function: anonymity for all Burner users worldwide.
Additionally, this application allows skeptical users to instantly burn call logs, SMS messages, or evening the fake number itself, & start anew should the user decide to. Keep in mind that a new line can be spawned every single month, so a single, current virtual number should be sufficient to bypass Telegram's crude verification method.
Sadly, this app overs these previously mentioned, impressive features are bound at a 4.99$ monthly subscription fee. However, the 7-day free trial is quite enough to work as a temporary, disposable phone number, as well as granting you path to complete the Telegram sign-up process. Feel free to support the developers in case you enjoy their handy little application.
---
3.

FREEPHONENUM.COM
Unlike the privacy-centric, subscription-demanding Burner mobile application, FreePhoneNum is a free website that offers users a selection of 20+ temporary, disposable virtual numbers for telegram sign up. Each number provided by this website can only intercept incoming SMS text messages, say for creating a fake account or solely want a free phone number for telegram registration & after a while both received messages & the selected number for the SIM-free verification are wiped forever from the face of the Earth.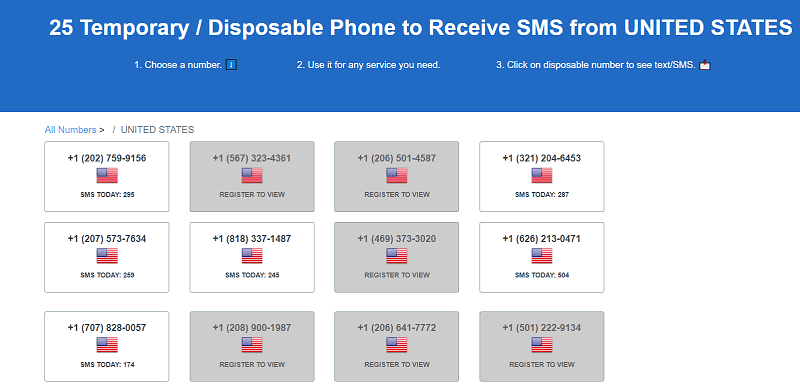 Telegram verification code generator
However, there's a catch: your received message will appear publicly, so don't use that number for acquiring a Bank Account confirmation code or anything of equivalent importance.
Luckily, the list of temporary numbers is frequently updated in the website, to allow users utilize fresh numbers to for instant SMS receival.
---
In a nutshell, Telegram's ever-growing user population, mainly due to its integrated, easy-to-access cloud storage, as well as the embedded state-of-the-art 256-bit encrypted data transferal & communication in "Secret Chat" feature, where users feel more comfortable knowing that the company does not sell & store the user's private data on a 3rd party server, which isn't the case when using the infamous WhatsApp, especially after being recently owned by the shady company Facebook. That's why users jump aboard the Telegram ship, yet anchor themselves from doing so due to the needed phone number identification.
Also read:
Thankfully, the abundance of fake number websites & other cloud-based disposable number-generating online tools have proven that it's not impossible to bypass verification in Telegram, or any other mail or online messaging service. How easy it is to set up telegram without phone number! Did you tried the sites or apps we have listed in this article? Was it helped you with creating a telegram account? Do let us know in the comments section.